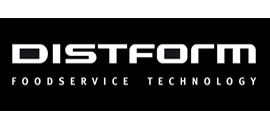 Stationary dry tub
·· For maintaining and displaying hot foods at the correct
temperature during service.
·· Tub is made of AISI 304 18/10 stainless steel with safety
edges to facilitate cleaning.
·· For GN tubs with a maximum depth of 150 mm.
··Heating elements hidden in removable false bottom to
facilitate cleaning.
··Analog thermostat ranging from 0ºC to 90ºC regulates
temperature.
··Mobile control panel with analog thermostat and lighted
switch.
··Safety thermostat included.
·· Easy to attach to the countertop using fittings included.
FEATURES
Overall dimensions
730 x 610 x 220 mm
Basket dimensions
710 x 550 x 210 mm